Hello Gabriel! I recently sent you an email asking if you had any information on the latest incarnation of this PSU being sold by online vendor Newegg. There is now a 500"D" model which is shipping which has higher marked +12v rails and according to what I can find on the johnnyguru forums this new model which has silently replaced the 500 model appears to be built by someone other than Seasonic, Delta specifically
Here is a picture of the label on my Ea500"D"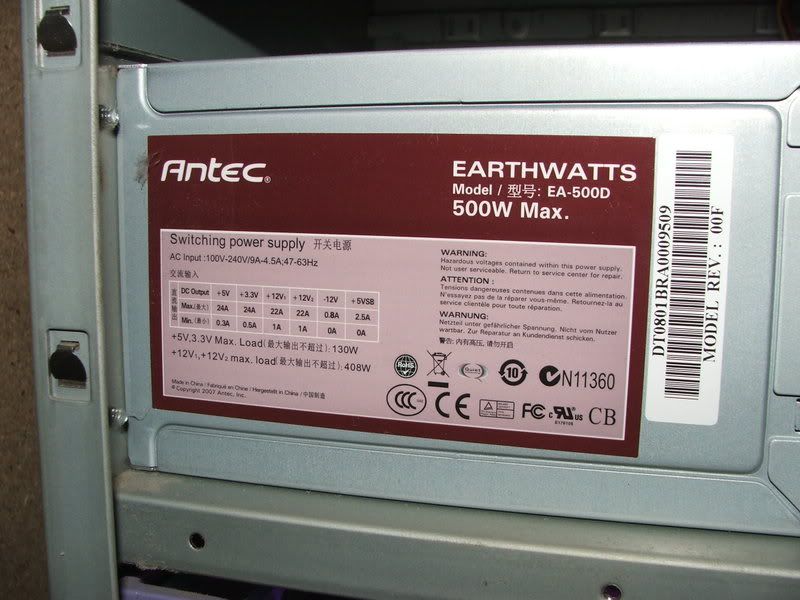 I purchased my Earthwatts 500"D" recently and am very pleased. I made my decision in large part based on the positive findings in this very review. So I pose the question again:
Is there any possibility of finding out more about this supposed Delta manufactured model and if the internal quality has changed signifigantly since it is not a Seasonic manufactured product anymore (assuming).
It would be good to update the article I would think since the product you reviewed is not what is shipping any more.
Thanks for your in depth reviews, keep up the good work.